Real Estate Tax Planning and Financial Strategies
This webinar is for individuals who are current or prospective real estate owners. Our goal is to help you make the best financial and tax decisions when buying and selling real estate.
Date: Wednesday, April 14
Time: 7:00PM – 8:00PM (PST)
Patrick Caffrey CPA, CA, TEP
Associate VP, Tax Specialist
Pat is a Chartered Professional Accountant who specializes in providing comprehensive tax services for individuals, corporations, trusts, and estates.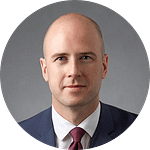 Senior Portfolio Manager,
Financial Advisor
Chris is a Chartered Investment Manager with over a decade of experience advising high-net-worth clients in both Canada and the U.S. on all aspects of their personal finances.