Learn the most effective tax saving and estate planning strategies that will protect your estate and ensure you leave a lasting legacy.
Date: Wednesday, Sept 29
Time: 7:00PM – 8:00PM (PST)
Patrick Caffrey CPA, CA, TEP
Associate VP, Tax Specialist
Patrick is a Chartered Professional Accountant and a Trust and Estate Practitioner who specializes in providing comprehensive planning services for individuals, corporations, trusts, and estates.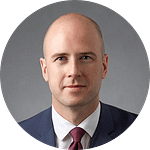 Chris is a Chartered Investment Manager with over a decade of experience advising high-net-worth clients in both Canada and the U.S. on all aspects of their personal finances.